Salam & hello to all my dearest reader, what is J.CO donut? According to wikipedia, J.CO Donuts is a bakery retailer in Indonesia specialising in dough nuts and coffee. The company is owned and managed by Johnny Andrean, a famous Indonesian hairdresser. This is some of my photo taken when i visit to pavillion last week.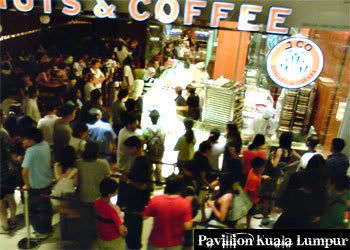 Im not interested to join the queue, just snap the picture. LiewCF wondering why so many people there, maybe Hizecool have the answer. Another j.co donut related entry by raviness.
Im waiting for jeffrey at 4th floor, he is in the toilet
Waaaaaa, the light change to blue, green, red and white.
This is the first thing i saw when entering to pavillion.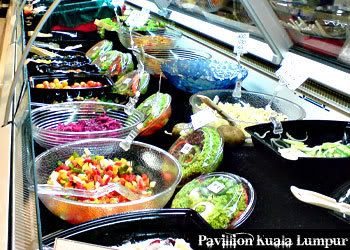 Murly, you should try this. Only Rm2 per 100grams