Salam & hello to all my dearest reader, this time I would like to share another Proton Saga BLM bodykit. I don't care whether it just photoshopped or edited but I hope it will come to real. Did you know? All the real things come from the imagination? Ok, check it out some of the New Saga BLM body kit that I never published before.
Proton Saga BLM wide bodykit with carbon front grill

Image credit to Max Power Auto e-catalog
Saga BLM Subaru Impreza looks.
Image credit to Terato's Automotive blog
Saga BLM in Metallic Purple
Image credit to Host Vibes
Second Generation Proton Saga Toyota Altezza looks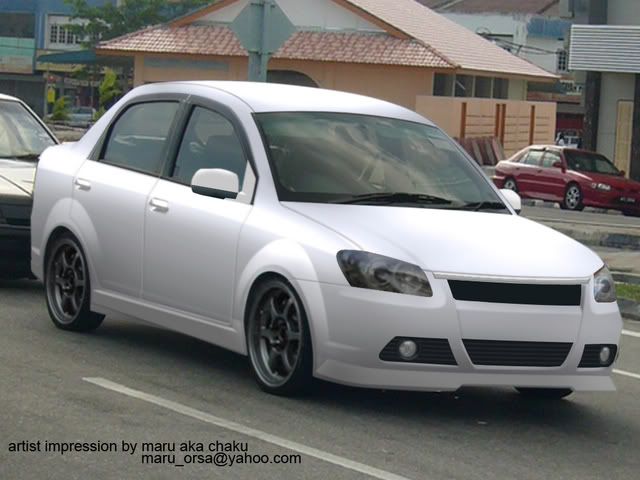 Image credit Maru Orsa Chaku