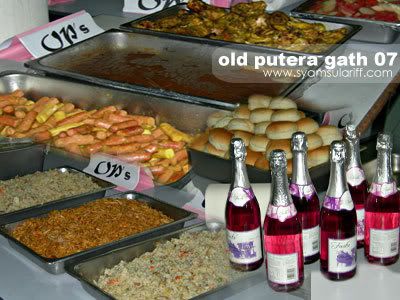 Salam & hello to all my dearest reader, im sorry for not update any entry in this blog frequently as usual due my coming final semester examination, haha (macam la aku ni study sgt
) By the way i would like to apologize to those readers who send a request about gambar post mortem postmortem, gambar forensik forensic, gambar autopsi autopsy or gambar bedah of nurin jazlin jazimin, all of that already cleared from my inbox ok. Currently, i have a lot of photos to share and i will update it one by one. So now its about a small gathering organized by my junior in rmc recently and upnm currently, intake 2007. Check it out
Look at their skin that burn by the sun (sunburn) during the preparation for the commission parade.
Ok, this is my junior, new boy alpha, bravo, eagle, foxtrot and golf, sitting in front of me is my squad achot golf.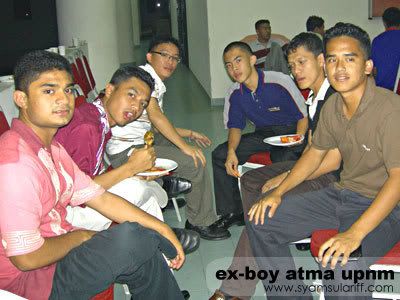 My squad bad golf, budu bravo, mache delta, chanpang charlie, and new boy alpha sin chan. Am i lookalike an old guy?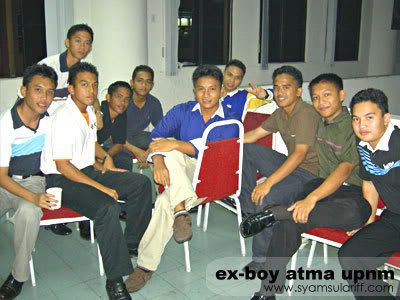 Ok another junior, huhu too many of you but what can i say they are from alpha, bravo, charlie, delta, eagle, foxtrot, golf and hotel company.
My senior, captain (army) upak black shirt, lieutenant (navy) meon red shirt, lieutenant (navy) fatah, captain (army) black, other than that is my junior and my squad.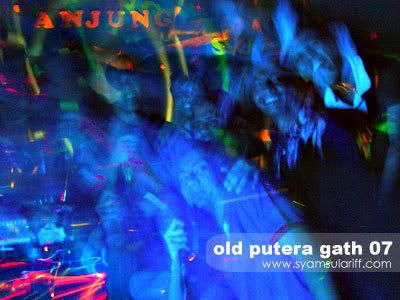 At the end of the event, we enjoy our time to sing a song together, la la la la la..
Huhu, payah jugak kalau tulis dalam english nie ek, tapi kalau tulis melayu iklan kat atas ngan bawah nie tak keluar la pulak :p sorila kalau ayat tunggang terbalik, saya budak baru belajar kalau salah tolong editkan :p