Salam & hello to all my dearest reader, today I would like to share another Malaysian cool blog design which was handcrafted by Noktah Hitam the wicked soul and our wordpress princess Aisyah Rozi. One is colourful wordpress theme and another one is dark red style.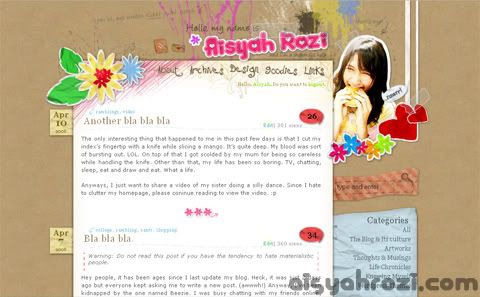 Collage Scrapbook wordpress theme by Aisyah Rozi. Go to her blog and ask her to release many wordpress theme alike. When she logged to her mailbox with thousand of request, do you think she will make us one?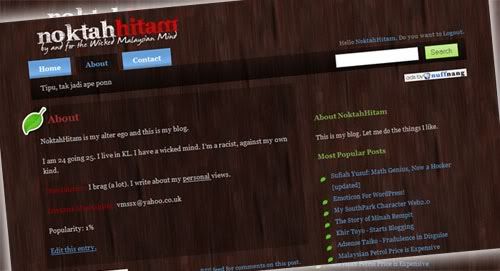 Plant a Tree wordpress theme by Noktah Hitam. This theme was released for public with some cool features such as :-
1 – Twitter enabled.
2 – Recent Comment installed.
3 – For viewing on 1024 x 800
4 – Cool page navigation
5 – No tree (paper) was involved in the making
6 – WP stat ready
7 – Widget ready
8 – Social Bookmarking ready, Technorati and StumbleUpon
9 – Recent comment plugin included (non-widget)
Get a free download here.