Salam & hello to all my dearest reader, my Compaq B3800 laptop now celebrating its 4th anniversary since I bought it in 2004. Just reformat the system, removed all the unnecessary chikaro,maria ozawa & adult stuff, 3gp melayu bogel unused files and reorganize the folder. Then I think my blog need new cloth too.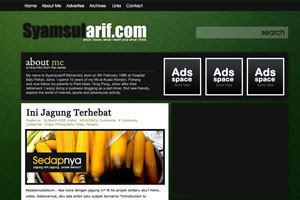 Above : Actually I'm waiting for Neutronics regarding to the theme but I know as a freelancer, student and a good boyfriend he has many commitment. So I don't want to ask him many time and put him under pressure which resulted low quality product. Anyway he currently looking for any freelancer out there for some designing project. Check it out!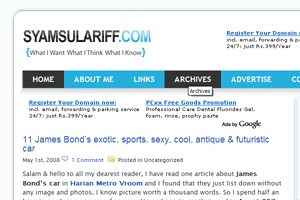 This is how my next blog theme look like. I will stick with my principal to keep my blog lightweight, minimal use of image and not too colourful. This theme was based on Ads Press theme
Hey, if you don't know how to matching the colour why not you try Color Schemer. It helps me a lot in defining which colour that suitable to use.