I would like to show my Grooming a Leader Through Military Approach Conference banner. Produced by simple photoshop skills and compaq laptop.
From left : Jaa, Farah, Afham, Aishah, Mas, Faihda & Nazira
The banner was too small compared to the billboard located in UPNM.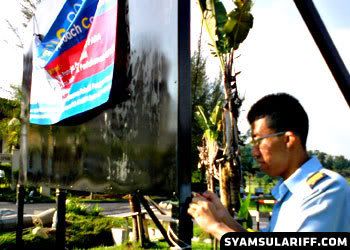 Afham showing his skill to tie the knot.
Banner in action.