Salam & hello to all my dearest reader, art is subjective and only selected people who have a talent can produce a great masterpiece. This time i would like to introduce another wordpress designer from malaysia, fath (biomedical student in Universiti Kebangsaan Putra Malaysia) owner of pelangipetang. According to the developer entry, Language Of A Lover is a free WordPress theme designed by Damien Lockhart and coded to WordPress.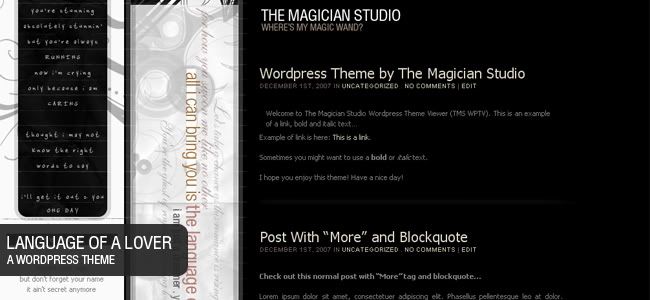 Try the demo site and feel free to download this theme.
As a malaysian, im proud with this. Keep it up!