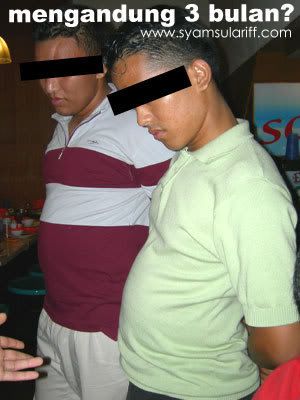 Salam & hello, have you heard about the first male who got pregnant? Read what Andy Headfield wrote in his blog about this issue. What happen with my stomach last 3 weeks?
My friends and I having a small gathering for majlis berbuka puasa bersama maam linda at Seoul Bulgogi Korean Restaurant, Kerinchi.  Fellow blogger who already came to this restaurant (bluesuite, sherrina, huajin)
Its a buffet style.
Steambot, seafood, boiled water, syrup drink, ice-cream, abc, etc.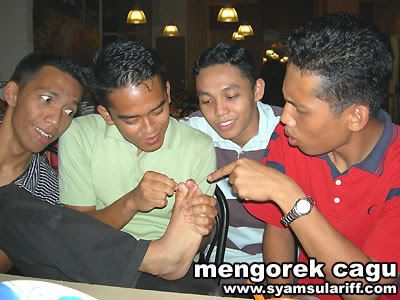 Dig and smell :p Have you tried it?
New way to feed your friend
Grand total, worth or not for 2 hours buffet session?
Im sorry for this short entry, got exam tomorrow, wish me luck ok.