Salam & hello to all my dearest reader, first of all i would like to congratulate Ming Yang Soong, 13 years old boy from Bidor, Perak Darul Ridzuan who win the International Peace Poster Contest.
As featured in USA Today, he has won the grand prize after competing against more than 350,000 children ages 11, 12 and 13, in 70 countries around the world.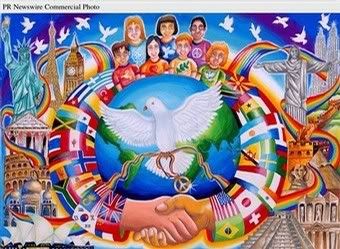 Image credit to : Kimberly
Soong will be recognized for his accomplishment at Lions Day with the United Nations in New York City on March 14, where he will be presented with an award and US$2,500. – Lions club official website
As a Malaysian, im proud with him.