Salam & hello to all my dearest reader, just came back from Yong Peng town. Go to Maybank to deposit my Nuffnang cheque and i bought Sijil Simpanan Premium at Bank Simpanan Nasional. People said don't put all egg into one basket right? Yeah you are right, money diversification.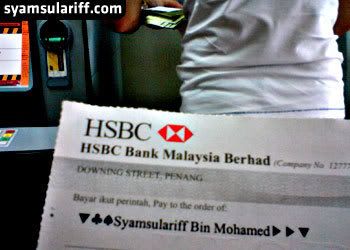 Love letter from Downing Street, Penang. Anyway what does the symbols beside my name mean?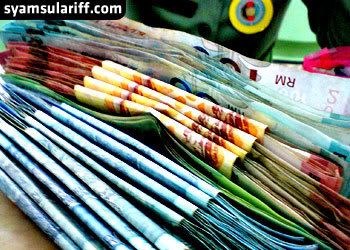 Make money online is easy but you need to work hard. Don't be greedy and no shortcut, trust me.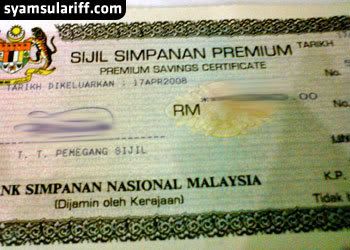 Look at the date, i just bought a new Premium Savings Certificate with my brother. Next draw will be at Plaza Angsana 26 April 2008 1600H. Instead put some amount in Amanah Saham Berhad why not you diversify your money here. I'm also thinking about Public Mutual Unit Trust Fund.
Example : I have RM100. Lets say I will get around 6-8% annually for ASB but with BSN Premium Savings Certificate, could you calculate how many possibilities of my chances when they make a draw?
After 1 year :-
ASB – Extra RM6-RM8 right?
BSN – ???
Just my 2cents