Salam & hello to all my dearest reader, in conjunction of the Milo Hidup Bola Cageball 2010 festival I would like to share a recipe of the milo ice which one of the Malaysia most popular drink in mamak stall, restaurant, food court and etc. Check it out.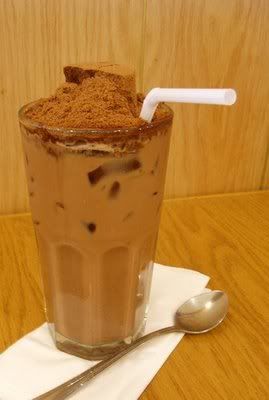 Image credit to Mashimarossa
3 teaspoon of milo nestle
2 teaspoon of creamer
Choco Crunch
A cup of boiled water
Ice
Firstly, mix all together milo nestle and creamer with boiled water. Then blend with the ice and pour the choco crunch as a topping. The quantity of milo and creamer is depend on you whether you like sweeter, mild or just nice. Put a straw and serve it to your love.
How about you?