Salam & hello to all my dearest reader, i would like to share some of the picture that i snap during the conference at the Putrajaya International Convention Centre yesterday. I will share what i get from the event in term of intellectual later ok? because i know some of your interested to know how Datuk Siti Nurhaliza look alike with tudung or hijab
Im sorry for the low quality picture (could you help me to buy a good camera?
)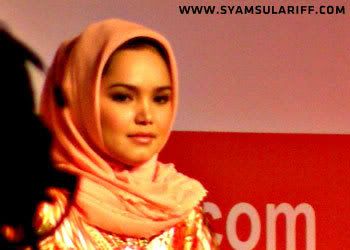 "Datuk K, i miss you so much!"

I like her smile, you?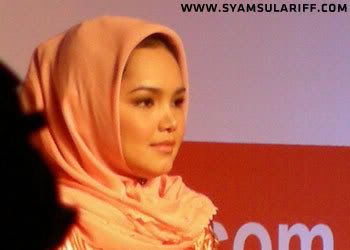 During the conference, the only word she said in english was "pump attendant"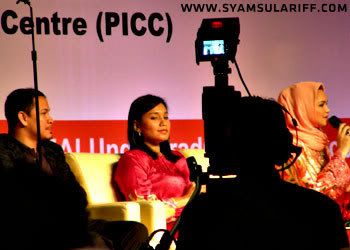 Guess, who is that guy?
I know this is not the best shot because i think hundred of them go the front and take her photo. Care to share with me my reader?