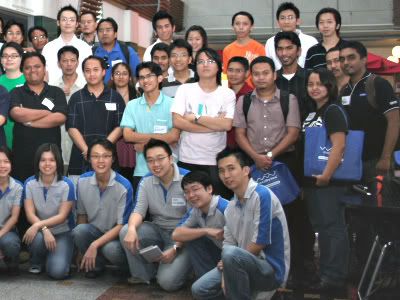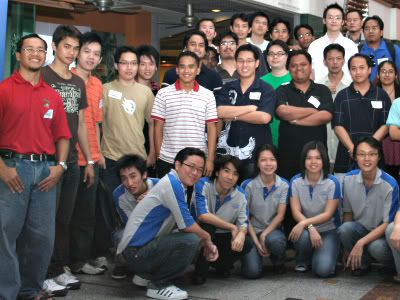 Salam & hello to all my dearest reader, this are some photo taken with my sony ericcson k550i phone during wmm gathering, actually my digital camera (nikon p1) suddenly cannot read the 1g memory card (wtf!) kalau tak i will volunteered to be the cameraman on that day. Im sorry LimCS, Ok here you are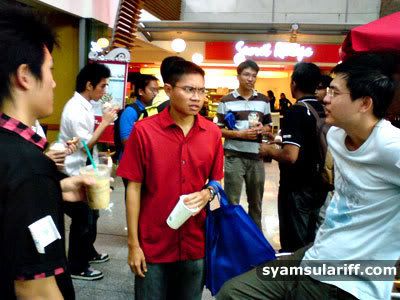 Networking session : From left edward khoo, steven, and kailoon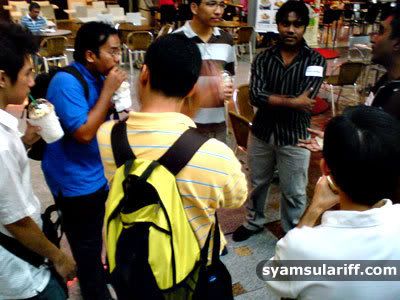 Free "how to make money online" talk by Gobala Krishnan but you must pay for the ebook later
Shhh! Please keep silent while special guest from google malaysia (Hanson Toh) giving his talk.
Zeo one of the k2 open source developer was answering my question about the k2′s matter. Hey, he mentioned about K2 Release Candidate 4!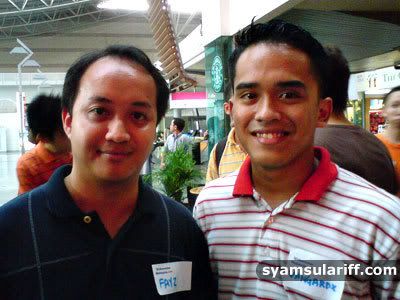 Fayz from syokkahwin and me from er..belumrasasyokkahwin dot com!
Zamri Nanyan (ebook & real book author) and me again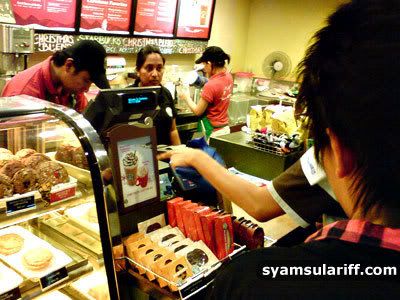 Show your webmaster malaysia sticker and ask anything you want from the counter, strictly no cash ok! Thanks exabytes & starbucks.
Im sorry for low er..very bad & bad quality video, dont bother what they talking about, i just want to show how the event happened. You can play it here or view it in youtube.
Hey they blogged about this too, make a visit!
1. Edward Khoo
2. Wahlau.Net
3. Eddie law
4. Gobala Krishnan
5. LiewCF
6. Ashrufzz
7. Cheeaunblog
8. Galadriel
9. Najibx drupal slideshow
10. Hanafionline
Tell me and i will put your entry here.
Credit to KSS for first & second images
More photos : Menj's Facebook
Actually i want to blog about what i get from this event, i mean in knowledge wise such as Hanson Toh shared about what is the popular queries in malaysia and features in google applications, google maps, gmail, blogspot in malay version and so on (er..no google adsense tips :P) then some great features from drupal as what najibx has been talked about. Finally gobala krishnan who came a little bit late but he managed to give some great inspiration about how to make money online. Im sure i gained something that others couldnt gain on that day.
Ill write about it later, esok ada exam la tapi tak study lagi, mula la nak baca entri if i – sure it will ni..