Salam & hello to all my dearest reader, today i would like to share about the people who currently successful in making money online (make money from internet) and proving that internet is not scam for making money purpose. Its your own fault to be cheated not the internet.
Ok, i know some of you already have few names for the title "Successful Internetpreneur" but did you know who is the youngest one? Ok, as far as i concern this are the names of children kids baby boy hm..teenagers who currently make good money from the internet.
Khalif – 12 years old, web design, logo design, graphic related, web building.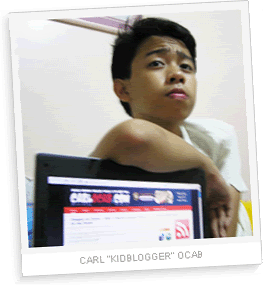 Carl Ocab – 13 years old, sharing about his make money online tips, monetization strategies, problogging tips, traffic generation tips, and etc.
Labanon – 17 years old, getting income by selling an e-book. Generate more than Rm10000 a month!
Huhu..any other inspirational achievement by our malaysian teenagers? Please share with us! or please share with me