Wesley Moore grew up in Summerville and, with the exception of college, has lived in the Lowcountry his entire life. He taught English at the Porter-Gaud School for 34 years, six of them as department head, and entered active retirement in 2018. He and his wife Caroline live in Folly Beach, where they celebrate the publication of his first novel.
Q: What is the origin of "Today, Oh Boy"? What prompted you to write it?
A: After listening to an audiobook of "Ulysses" by Joyce, I thought it would be fun to write a comic novel with many characters interacting within a distinct community. So, I picked my alma mater, Summerville High, and put on the action on a Monday in October in 1970. It's kind of like Ferris Bueller meeting "Ulysses." 1970 was a pivotal year in Summerville's history with the onset of counterculture, industrial expansion and integration.
Q: So "Today, Oh Boy" is a young adult novel?
A: This genre is extremely popular right now. Since the book is about high school students, the publisher classified it as young adult. But when I was writing it, I didn't think about the age of the reader. I'd like to think the book will engage all ages and all levels of literary sophistication. It's a mix of high and high culture, with hints of "Macbeth" and Screamin' Jay Hawkins. A kind of okra. Like the South itself.
Q: Besides Joyce, who are the writers who have influenced you?
A: Mark Twain. Ernest Hemingway – not in subject or style – but in the way Hemingway cinematically renders the action. I am also a big fan of the first fictions of T. Coraghessan Boyle. James McBride's latest novel "Deacon King Kong" really blew my mind. I admire well-crafted phrases but also jazzy vernacular, and Boyle and McBride do both wonderfully.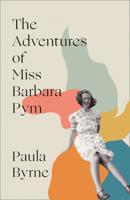 Q: You taught for 34 years at Porter-Gaud. How did your experience there influence the novel?
A: They say write about what you know, and I know high school culture from all sides. There is a scene in the novel where a student is sent to the principal's office. Well, at Summerville High, more than one teacher sent me to the principal's office; at Porter-Gaud, I sent the students to the principal's office; and even as a teacher, my directors called me into their offices.
I tried to capture various personalities and teaching styles, to render the types as individuals. The chapters are divided into periods. The scenes progress through various classes – history, science, math, world languages, art, shop and home economics. The climax occurs when a chemistry lab that goes wrong necessitates closing classes early. At Porter-Gaud, the water main broke one day and the students were released. They loved it! Free time! Adrenaline!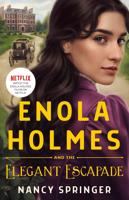 Q: You said the novel is kind of a snapshot in time of Summerville. What was it like growing up there?
A: Idyllic in some ways, sad in others, especially when it comes to racing. At the time, the population hovered around 3,000. Everyone knew everyone. It was and is physically a beautiful city, leafy with fine old houses, populated, like all Southern cities, with a rich array of eccentrics, but also, because of the nearby military bases, we had Air Force and Navy brats who made the city less insular and less provincial.
Football ensured tribal cohesion. Pretty much everyone in town went to the game on Friday night and got mixed up. There wasn't as much socio-economic stratification back then.
Q: Any new projects underway?
A: I may be adapting some essays from my blog "You Do Hoodoo" (wlm3.com) into some sort of memoir. But we will see. As you know, getting published is kind of a hassle.
Eugene Platt is a Charleston-based poet.