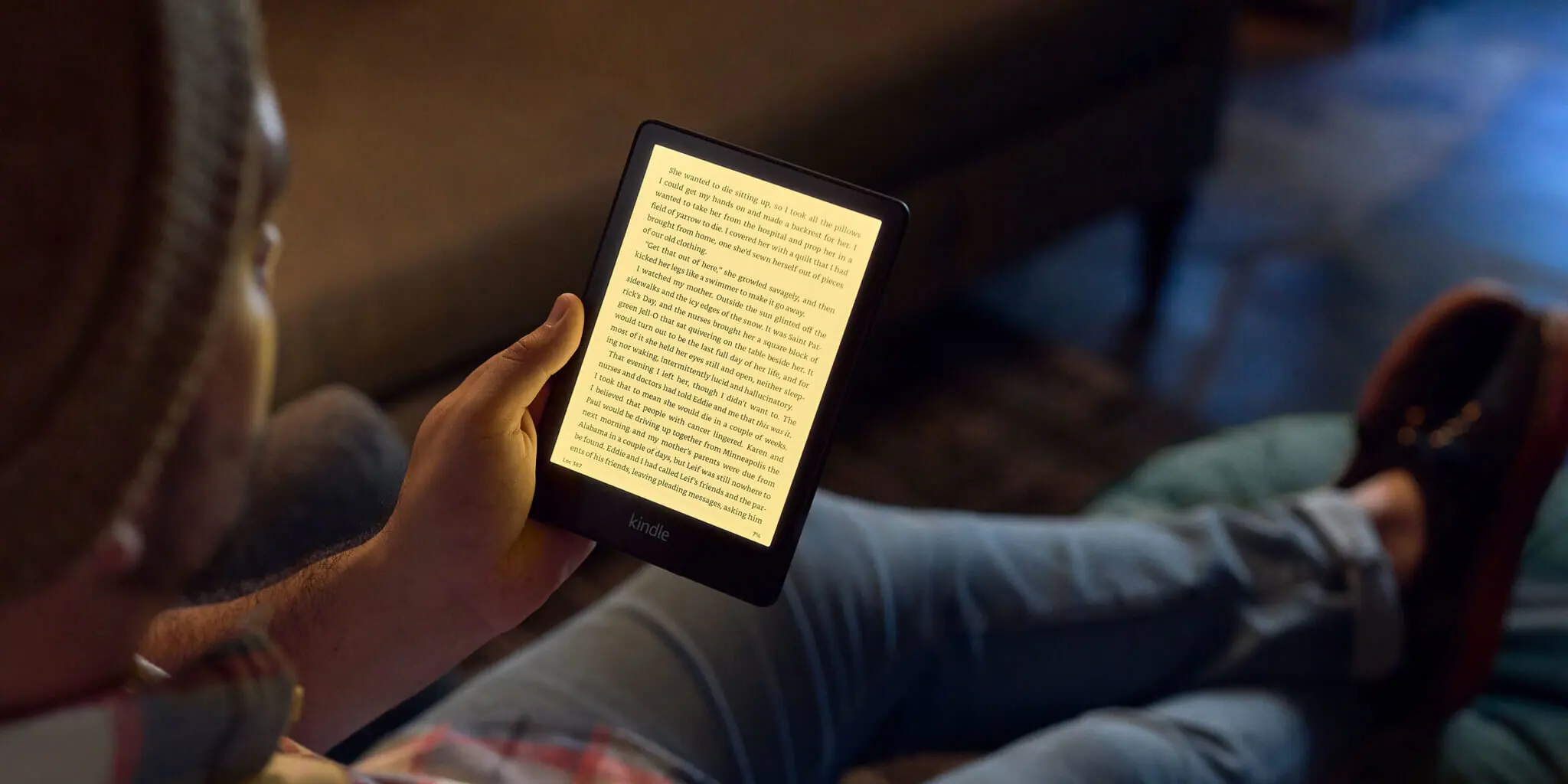 Think of e-reading devices or even e-books and chances are it's the Kindle that comes to mind before anything else. While that might be a measure of the immense popularity the Kindle line of e-readers have enjoyed over the years, the general perception is that there's nothing about the Kindle that we aren't already aware of. Interestingly, that might not be the case. As YouTuber Nomad Flair mentioned, there are a few tips and tricks that even the most ardent Kindle users might not know. Read on to find out.
1. Take a screenshot
There might be something important on a particular page and instead of jotting them down, you might as well take a screenshot instead and transfer it to your phone or tablet. Taking a screenshot on the Kindle Paperwhite is easy, just touch the upper right and lower left corner or the upper left and lower right corner, and the screen will flash for a moment, indicating that a screenshot is taken. screen has been captured.
Next, plug the Kindle into a laptop or tablet and click on the Kindle storage device to view screenshots. The process can be a bit elaborate, but that's how you do it since the Kindle doesn't have a gallery section as such.
2. Enable Airplane Mode
Kindle devices have always been known for their excellent battery life, which can easily last for weeks. However, doing something as simple as turning on airplane mode can do wonders for battery life. To enable Airplane Mode, simply swipe down from top and tap the Airplane icon. However, it should be fine as long as you only read books, as it also disables the wireless feature and therefore prevents you from downloading new books. This, unless you choose to download the books by connecting to a laptop or tablet.
3. Create Collections
This is a handy feature that helps keep the library organized by creating collections. Here are the steps:
Tap the three dots in the upper right corner.
In the menu that opens, tap on the Create collections function.
A dialog box opens in which you need to enter the name of the collection, which can look like thriller, autobiography, science fiction, etc.
Press OK and a collection is created.
Next, select the books you want to add to the collection.
To view your collection, tap Library which lists all your collections.
4. Set Password
The importance of setting a password should require no elaboration. It will keep your device safe from prying eyes and should be suitable for privacy-conscious people. Here is how to set the password.
Swipe down and select All settings > Device options > Device passcode.
Enter the password of your preference. Confirm it again and press OK.
The next time you wake up the Kindle, you will need to enter this password to unlock the device.
You can also remove the password if you find it irritating by entering the numbers every time the Kindle wakes up. Just follow the same steps as above, i.e. All settings > Device options > Device passcode.
Next, select Disable passcode.
Enter your password and press OK.
This removes the password once and for all unless you reset it.
5. Enable Page Refresh
This is something that will prevent screen ghosting, which is basically the remnants of the previous page that may be there for a split second before the current page is fully loaded. If it bothers you a lot, just enable page refresh to get rid of it.
To enable page refresh, swipe down from top and tap the page refresh icon.
On the downside, there can be a slight lag in page load times, in addition to increasing battery drain as well, but only by a slight margin.
6. Export Notes
This can be a handy feature as it allows you to forward all your notes and highlights to your email. Here are the steps.
Click on the three dots in the upper right corner.
In the menu that opens, tap Notes & Highlights.
A separate window opens and displays all the notes and highlights you have made.
Tap Export Notes at the bottom and all of them are sent to your email address as a PDF file.
7. Link to Goodreads
This can be beneficial as you will be able to refer to the notes and highlights you wrote in each book from your Goodreads account itself. Follow the steps below to link your Kindle account to Goodreads account.
Go to All Settings > Your Account > Social Media.
Then access Goodreads from your computer or launch the Goodread application from your tablet or smartphone.
Here, sign in to your Kindle account.
Once you're signed in to your Kindle account, go to My Books > Kindle Notes & Highlights and you'll be able to see it all right away.
8. Enable Dark Mode
Just swipe down from the top and tap the dark mode icon to activate dark mode. Studies have shown that this can be beneficial when reading at night, as it reduces the amount of light entering the eyes. This way it has the least impact on your sleep pattern.
9. Vocabulary builders
This acts as a placeholder where all the words you have looked up in the dictionary are stored and can be viewed later. Here are the steps.
Go to All Settings > Reading Options.
Enable Vocabulary Builder if you haven't already.
Next, click on a book, then click on the three dots in the upper right corner. In the menu that opens, tap Vocabulary Builder.
There is a short speech on the Vocabulary Builder which is displayed in a separate window.
Click OK at the bottom and all the words for which you have referred to the dictionary will be displayed.
10. Time display
Tap the Text Options icon and select More.
Toggle the switch for the Show clock during playback option.
The time is displayed at the top when reading a book.
This can be handy because you won't have to look elsewhere right now, which means less distraction while reading.
With a keen interest in technology, I make it a point to keep up to date with the latest developments in the world of technology and gadgets. This includes smartphones or tablets, but even extends to AI and self-driving automobiles, the latter being my latest fad. In addition to writing, I like watching videos, reading, listening to music or experimenting with different recipes. Cinema is another aspect that interests me a lot and maybe I will make a film in the future.